It's fair to say that my daughter does pretty well out of my sewing, to the tune of 3 Irish dance dresses
here
and shows a keen(ish) interest in creating items herself- already claiming my Janome 525 as her own, she has dabbled with making PJ bottoms for her bear collection- I'm all for encouraging and developing interests, but did hold my breath when she used the over-locker for the first time! Bless her now, she is learning the art of photography, as she is the only one who will takes photos of my finished makes!
After completing a number of my project she commented " its not fair!!! all for you, why don't you make anything for me?" her brief was something "red and sparkly"
Simplicity 3902 was used to create a dress for the school disco and a trip to the Ballet at Christmas when visiting family in Canada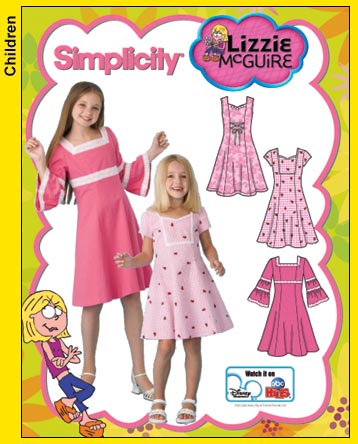 Pattern from Simplicity
I think I achieved the brief- along with a petticoat with six layers of net for some extra humph!!
What a little Diva- am I going to have problems with her when she's older or what.
I've already been given instructions for her prom- Some years away thank goodness.